Who we are
Until now, we have worked with over 20 SaaS companies to help them accelerate their product development.
Hey.
We founded Sparkteams in 2013. By now, we're both veterans in dealing with technical complexity and building high-performing teams. Our Hearts bleed when we see how much potential is left down the road in really great tech companies. How brilliant people who really want to make a difference get burned out and still can't bring what's inside them into the world. Seeing that and at the same time knowing that it can be different is what drives us at Sparkteams.
Micha & Jens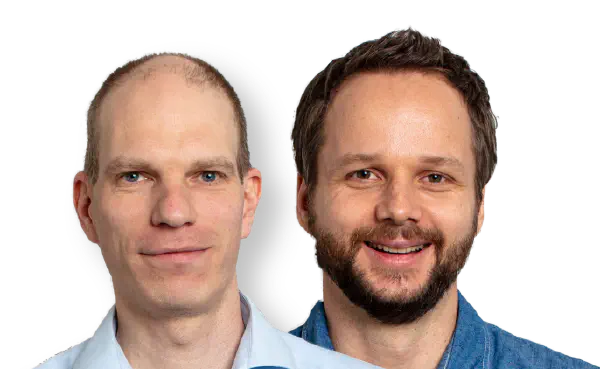 Authentic and convincing - the guys at Sparkteams definitely know what they're talking about.
Nikolaus Huber
Software Architect @ Reservix